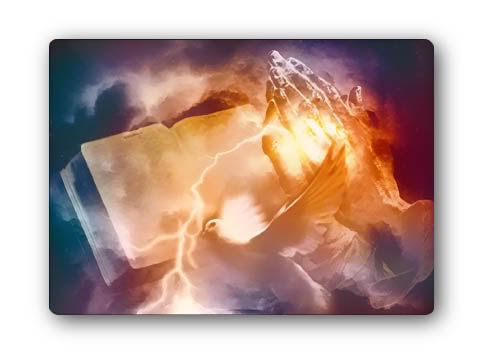 Well, sorry that I didn't get around to doing this "tomorrow" as I said on my last post. It has been a very busy week, but it has been a good busy. As I said on the last entry, I wanted to share what others have had to say about prayer, so here are some of my favorite quotes on prayer:
"If any of you should ask me for an epitome of the Christian religion, I should say that it is in one word - prayer. Live and die without prayer, and you will pray long enough when you get to hell." Charles Spurgeon
"Do not have your concert first, and then tune your instrument afterwards. Begin the day with the Word of God and prayer, and get first of all into
harmony with Him." Hudson Taylor
"The shortest distance between a problem and a solution is the distance between your knees and the floor" Charles Stanley
Prayer is the highest intelligence, the profoundest wisdom, the most vital, the most joyous, the most efficacious, the most powerful of all vocations. Edward M. Bounds
"When I am praying the most eloquently, I am getting the least accomplished in my prayer life. But when I stop getting eloquent and give God less theology and shut up and just gaze upward and wait for God to speak to my heart He speaks with such power that I have to grab a pencil and a notebook and take notes on what God is saying to my heart." A.W. Tozer
"God does nothing except in response to believing prayer." John Wesley (who spent 2 hours daily in prayer)
"Prayer is where the action is." John Wesley
"Talking to men for God is a great thing, but talking to God for men is greater still." E.M. Bounds
"There has never been a spiritual awakening in any country or locality that did not begin in united prayer." A.T. Pierson
"I have seen many men work without praying, though I have never seen any good come out of it; but I have never seen a man pray without working." James Hudson Taylor
"A man who is intimate with God will never be intimidated by men." Leonard Ravenhill
"We are too busy to pray, and so we are too busy to have power. We have a great deal of activity, but we accomplish little; many services but few conversions; much machinery but few results." R. A. Torrey
"God is not the author of boredom - especially when we are conversing with Him." Daniel Henderson
"Prayer is dangerous..." Eugene Peterson
"Prayer is the most-often talked about, but the least practiced discipline in the Christian life." Daniel Henderson
"I would rather teach one man to pray than ten to preach." Charles Spurgeon
"Prayerlessness is my declaration of my independence from God." Daniel Henderson
And now, for a story or two on the power of prayer:
"In 1857 there were 30,000 men idle on the streets of New York. Drunkenness was rampant, and the nation was divided by political issues. God raised up a praying businessman, Jeremiah Lanphier. On September 23, 1857 he began a noontime prayer meeting on Fulton Street in the Financial District of Manhattan. Out of a city of 1 million people, six people showed up a half hour late.
The group decided to meet the next week and there were 14. The next week there were 23. The following week there were 40. Within weeks there were thousands of business leaders meeting daily.
God moved so powerfully that the prayer meeting spread across the nation.
Newspapers reported that over 6,000 were attending various prayer meetings in New York, and 6,000 in Pittsburgh. Daily prayer meetings were held in Washington, D.C. at 5 different times to accommodate the crowds. Other cities followed the pattern. Soon, a common mid-day sign on business premises read, "We will re-open at the close of the prayer meeting". By May, 50,000 of New York's 800,000 people were new converts
It is estimated that nearly 1 million people were converted out of a national population of 35 million, including 10,000 weekly conversions in New York City for a season."
And here is another story linking prayer and revival:
"In Wales in 1904 a revial began with Evan Roberts praying. Seventeen men began to pray with him and committed themselves to these four principles: 1) you must confess every known sin to God; 2) you must remove every doubtful habit from your life; 3) you must obey the Holy Spirit's prompting; and 4) you must go public with your witness of Christ.
In this revival, thirty-seven thousand people were saved in one month and one hundred thousand in five months. Colleges closed down, and students marched, singing and praising God on their way to prayer meeting. For a time, crime came to an end—there were no more murders, robberies, rapes and burglaries. This revival also spread to America."
When I read these stories of prayer and revival in the past, I ask myself, "Can it happen again?" And the answer I recieve is in the form of more questions: "Has God changed? Have His promises changed?" The answer to the first question is "YES" and the answer to the second two questions is "NO".
Join me in praying for revival. Revival in our hearts. Revival in our families. Revival in our churches. Revival in our neighborhoods. Revival in our towns. Revival in our counties. Revival in our states. Revival in our country. Revival in the world. It can happen, but it will not happen without prayer.
On my knees,
Pastor Dave