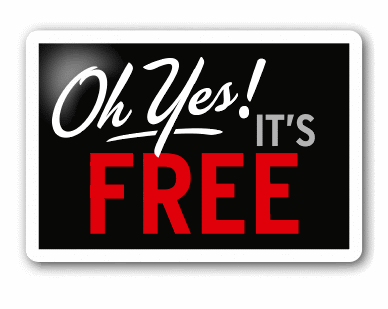 Free? Really? Nothing is free, right? Well, that is what my Dad always told me, and in some ways he was right, even concerning this.
Let me try and explain here.
I have been blogging for awhile now (4 years), but have not been very regular at it. I have learned the truth in what someone once told me, "Starting a blog is much easier thank keeping a blog going." But I have been very moved by the Lord to jump start my blog and to post on a daily basis. Now, I know I might miss a day or two, but it is my desire to now share with you…whoever you might be…what the Lord is teaching me these days, so missed day will be the exception, rather than the rule.
In order to try and increase the readership of my blog, I am going to give away three books. The titles and descriptions are listed below.
On August 31, I will draw the names of three people and they can win the book of their choice. I will send the book to the winners with no cost to them…I will cover the postage.
That's right. No cost to you. Nada. Zip. Nothing.
Well, then again, that is not entirely true. It will not cost you any money, but it will cost you a tiny bit of effort on your part.
Here's the deal. The three drawings will be from these three areas:
One: Followers of the blog. If you choose to follow the blog, then I will draw a name from all of those who are followers and they will win a book. Even if you are already a follower of the blog you will still be put in for this drawing.
Two: Comments posted. If you post a comment on the blog itself (not on the facebook post of the blog, but on the blog post itself), your name will be put in for a drawing for a book. On this one, only comments from today's post and forward will count. And yes, a comment on this post counts. For every comment you post, your name will be entered, the more you comment, the more chances you have to win. One special note here: All comments have to be approved by me, so no spam, no rude comments, and no generic comments ("Hi, read your blog." and stuff like that.).
Three: If you refer someone to the blog and they become a follower, you will be entered for a drawing. So if you refer someone to the blog and they become a follower they will need to send me an email to let me know who referred them, or they can let me know in a comment, and that way they get put in for the comment drawing and for the drawing for being a follower, and you will be put in for the drawing for referring a follower to the blog.
In fact, some can have their name put in for all three. If you are a follower, you are entered in a drawing! If you leave a comment on a post, you are entered in a drawing! If you refer someone to the blog and they become a follower, you are entered in a drawing!
Once the names are drawn, I will contact the winners. They will give me their first, second and third choices for the books they want. First one to respond back, wins the first book of their choice, second one will win the first book of their choice that is left, and same for the third.
If you have any questions, feel free to email me at: pastor_dave2004@yahoo.com
And now: here are the books:
A TALE OF TWO SONS by John MacArthur
Charles Dickens. William Shakespeare. Garrison Keillor. They're all part of the chorus of literary geniuses who expressed admiration for The Parable of the Prodigal Son as outstanding literature. After all, it is a powerful drama, rich in detail, powerfully succinct, and intensely personal. But beyond the literary critiques-besides being one of the most celebrated written works of all time-the message of this parable is one we can't afford to ignore.
In The Prodigal Son, John MacArthur takes the story back to its roots, when Jesus' words were absolutely revolutionary. As one of America's most beloved Bible teachers, MacArthur leads us through the minefields of interpretation and restores the simple yet profound brilliance of this passage. Giving engrossing historical background, The Prodigal Son will reveal Christ's original message as intended for the Pharisees, the disciples, and the world today.
Gain an enlightening perspective into the prodigal son's story and embrace God's love anew with The Prodigal Son.
About the Author
John MacArthur, the author of numerous best-selling books that have touched millions of lives, is pastor-teacher of Grace Community Church in Sun Valley, California, and president of The Master's College and Seminary. He is also president of Grace to You, the ministry that produces the internationally syndicated radio program Grace to You and a host of print, audio, and Internet resources. He authored the notes in the Gold Medallion Award-winning The MacArthur Study Bible. For more information, contact Grace to You at 1-800-55-GRACE.
CRAVE: WANTING SO MUCH MORE OF GOD by Chris Tomlinson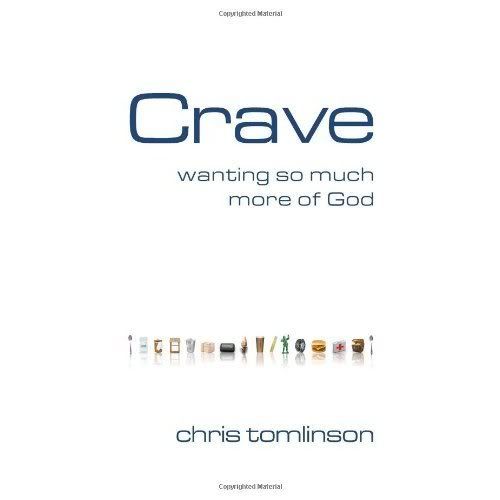 From Publishers Weekly:
This first book by Tomlinson, a management consultant, is a perfect fit for the booming spirituality market, particularly for enthusiastic, evangelical 20- and 30-something audiences. He begins his personal musings with a simple thesis: it is too easy to become a "comfortable Christian" and we must always search for ways to express our active devotion to God and Jesus Christ. This premise is not particularly innovative, but his writing style is straightforward and personally honest. The author acknowledges his own struggles with pride while retelling, often with humor, his only-too-human attempts to reach lofty spiritual goals such as charity and purity. Every chapter opens with vivid and iconic imagery—a spoon, a bit of floss, a pager—tangible symbols throughout the book for more abstract ideas like obedience, joy, and comfort. In sum, the product is endearing and inspiring, especially appealing to young, male evangelicals. One chapter specifically devoted to the intersection of his spirituality and military service will also draw the interest of Christian men and women in the armed forces. Tomlinson's debut leaves room for future development while it meets the expectations of readers and the genre as a whole; he is worth watching.
Reviews:
"Chris Tomlinson addresses the noblest and most necessary question in the most disarming style. It is the theme which engaged the best thoughts of writers from Augustine to Pascal to C.S. Lewis. That question seeks to explore what Pascal called the 'God-shaped vacuum': How do we satisfy our hunger for God? No mortal can answer the question with finality. But this book takes us a long way in the right direction." --Ronnie Collier Stevens, Pastor, Danube International Church, Budapest, Hungary
"Chris Tomlinson possesses a skill rare in Christian writing today: a clean, clear, powerful perspective. Crave is deftly written, with a sneaky comedic sense, but what sets Chris apart is his heart. He'd never say it himself, but he has a lot to teach, and we have a lot to learn." --Jordan Green, Editor-In-Chief, Burnside Writers Collective
"In this creative blend of autobiography and devotional, Chris Tomlinson paints for us a Christ who satisfies our cravings for himself. An inspiring work from a gifted and anointed writer." --Christian George, Author of Godology, Sex, Sushi, and Salvation, and Sacred Travels
"Part autobiography, part theological musing, Chris talks about God in a very personal and compelling manner in Crave. His message is clear and told through the introspective and often hilarious experiences of his own life: that God is great and should be praised. An engrossing read that not only had me laughing out loud but also thinking about my own personal beliefs, even from an atheist's perspective." --Andy Wang, Friend and Atheist
"Tired of fluffy books on the spiritual life? Chris Tomlinson has written a biblical, God-centered antidote. Crave takes us on a frank and honest journey through the challenges of the Christian walk in today's world. It is at once a wise, practical, and readable guide, useful for those who recognize spiritual mediocrity in themselves but want to grow beyond it." --Duane Litfin, President, Wheaton College
THE LAST CHRISTIAN by David Gregory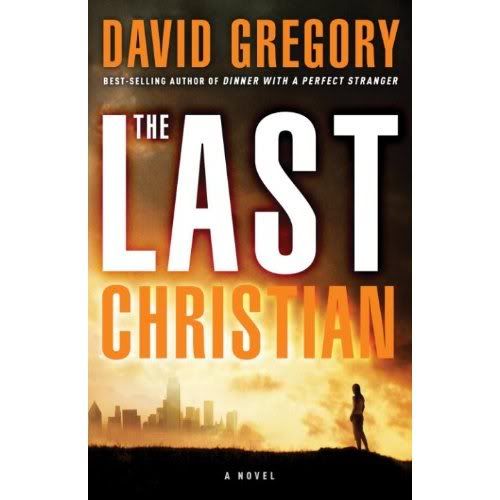 From Publishers Weekly:
The hit sci-fi show Battlestar Galactica meets the New Testament in the new novel by Gregory (Dinner with a Perfect Stranger). In the year 2088, Christian missionary Abigail Caldwell leaves her New Guinea village to seek help for fellow villagers, who have all been stricken by a mysterious disease. A message from her grandfather, an American neuroscientist who is the co-inventor of a silicon brain replacement, draws her to America, where religion has died out. Abby joins forces with a historian who has a connection to Abby's family as they investigate the death of her grandfather and face the spiritual implications of transhumanity—humans with replacement silicon brains that promise eternal life but make impossible personal connection with God. The plotting is intricate and imaginative, and the religious elements go beyond formula, though the political intrigue plot thread is less convincing. Gregory's approach is fresh, and he's produced a page-turner.
Product Description:
In the future, it's possible to live forever—but at what cost?
A.D. 2088.
Missionary daughter Abigail Caldwell emerges from the jungle for the first time in her thirty-four years, the sole survivor of a mysterious disease that killed her village. Abby goes to America, only to discover a nation where Christianity has completely died out. A curious message from her grandfather assigns her a surprising mission: re-introduce the Christian faith in America, no matter how insurmountable the odds.
But a larger threat looms. The world's leading artificial intelligence industrialist has perfected a technique for downloading the human brain into a silicon form. Brain transplants have begun, and with them comes the potential of eliminating physical death altogether—but at what expense?
As Abby navigates a society grown more addicted to stimulating the body than nurturing the soul, she and Creighton Daniels, a historian troubled by his father's unexpected death, become unwitting targets of powerful men who will stop at nothing to further their nefarious goals. Hanging in the balance—the spiritual future of all humanity.
In this fast-paced thriller, startling near-future science collides with thought-provoking religious themes to create a spell-binding "what-if?" nove
Ok, so get to commenting, following and referring.
Hope to see ya there, or in the air.
Pastor Dave