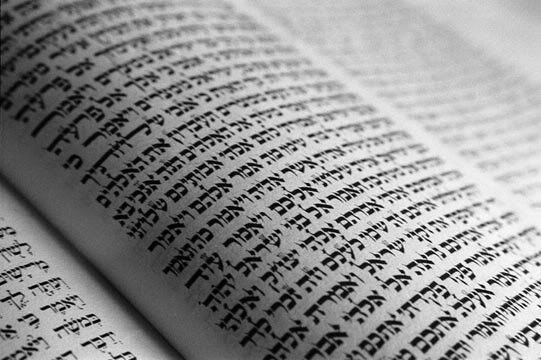 Thought I would keep my thoughts to myself today...but wanted to share with everyone my favorite verses that I read in my daily reading today from the book of Deuteronomy. So read, think, pray and worship as you read these.
Deuteronomy 1:3 "...Moses told the Israelites everything the LORD had commanded him [to say] to them."
Deuteronomy 1:29-33 "So I said to you: Don't be terrified or afraid of them! The LORD your God who goes before you will fight for you, just as you saw Him do for you in Egypt. And you saw in the wilderness how the LORD your God carried you as a man carries his son all along the way you traveled until you reached this place. But in spite of this you did not trust the LORD your God, who went before you on the journey to seek out a place for you to camp. He went in the fire by night and in the cloud by day to guide you on the road you were to travel."
Deuteronomy 4:1 "Now, Israel, listen to the statutes and ordinances I am teaching you to follow, so that you may live..."
Deuteronomy 4:9-10 "Only be on your guard and diligently watch yourselves, so that you don't forget the things your eyes have seen and so that they don't slip from your mind as long as you live. Teach them to your children and your grandchildren. The day you stood before the LORD your God at Horeb, the LORD said to me, 'Assemble the people before Me, and I will let them hear My words, so that they may learn to fear Me all the days they live on the earth and may instruct their children."
Deuteronomy 4:29 "But from there, you will search for the LORD your God, and you will find [Him] when you seek Him with all your heart and all your soul."
Deuteronomy 4:31 "He will not leave you, destroy you, or forget the covenant with your fathers that He swore to them by oath, because the LORD your God is a compassionate God."
Deuteronomy 5:6-9 "I am the LORD your God, who brought you out of the land of Egypt, out of the place of slavery. Do not have other gods besides Me. Do not make an idol for yourself in the shape of anything in the heavens above or on the earth below or in the waters under the earth. 9 You must not bow down to them or worship them, because I, the LORD your God, am a jealous God..."
Deuteronomy 5:11-12 "Do not misuse the name of the LORD your God, because the LORD will punish anyone who misuses His name.Be careful to dedicate the Sabbath day, as the LORD your God has commanded you."
Deuteronomy 5:16-21 "Honor your father and your mother, as the LORD your God has commanded you, so that you may live long and so that you may prosper in the land the LORD your God is giving you. Do not murder. Do not commit adultery. Do not steal. Do not give dishonest testimony against your neighbor. Do not desire your neighbor's wife or covet your neighbor's house, his field, his male or female slave, his ox or donkey, or anything that belongs to your neighbor."
Deuteronomy 6:4-9 "Listen, Israel: The LORD our God, the LORD is One. Love the LORD your God with all your heart, with all your soul, and with all your strength. These words that I am giving you today are to be in your heart. Repeat them to your children. Talk about them when you sit in your house and when you walk along the road, when you lie down and when you get up. Bind them as a sign on your hand and let them be a symbol on your forehead. Write them on the doorposts of your house and on your gates."
Deuteronomy 6:18 "Do what is right and good in the LORD's sight, so that you may prosper and so that you may enter and possess the good land the LORD your God swore to [give] your fathers"
Ok, that's it. No comments from me. Just the Word. Let it speak to you today.
Pastor Dave