I have been reading a book by Leonard Ravenhill called "Revival God's Way : A Message For The Church".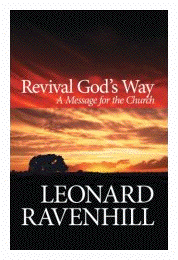 This book was first published in 1983, and was reprinted in 2006.
I want to share just a bit of what he says in the first chapter, in reference to the joy that Jesus talks about, that we as His followers, should have.
"This joy was not a passing emotion such as happiness may create. It was not to be partial but complete-"may be full." Happiness depends on happening. I have seen men in the pulpit seemingly filled with glory. I have seen the same men an hour afterwards filled with gloom. The joy Jesus gives is not effervescent, not a high emotion riding the crest of a fatuous wave. This joy is as real at the graveside as at the fireside. It does not evaporate under the heat of adversity. It does not wither at the onslaught of calamity. It does not sour under the test of poverty. It does not die at the cruel hand of tragedy. It does not falter in the presence of misery."
He continues:
"Joy is not created by possessions, or by positions, but by a Person – HIM! Let me add, however, that joy is not an inflexible, unvariable thing. It is not a deposit placed in the soul after salvation without any chance of deterioration. It can stand all the pressures Satan or circumstances bring against it; but, and ponder this well, the sun of joy in the soul can be eclipsed by our own disobedience."
Now this really made me think about joy in my own life. I began to realize that he was right. The times when my joy is full is always when I am being obedient, even in the face of difficulties, my joy would remain strong. But Leonard was not done with me yet. Here's the rest of what caused me to think:
"Joy requires at least two conditions: submission and service. "If ye abide" – submission – means staying put when it might seem smart to quit. It means "having done all to stand" when there is only a toehold. It means believing God when it appears far wiser to believe everybody else. It means defying one's feeling and fears and saying triumphantly, "Thy will be done! Joy comes through service. Most Christians are activists; they get caught up in some kind of church work. But not all of it is good. Not all of it is essential. Even missionaries find themselves tangled in lesser things than winning the lost. Un-prayerful souls soon get diverted from the supreme task He appointed for them. This is why submission is also necessary."
And then he closes with:
"Let me summarize it this way. The way to enjoy indestructible peace and joy is to determine:
1. To do whatever God commands, however difficult.
2. To endure whatever God appoints, however severe.
3. To obtain whatever God promises, however seemingly unattainable.
4. To die daily, however costly the crucifixion.
5. To love my enemies, however misunderstood in this.
6. To pray without ceasing, and in everything give thanks."
Myself, I think he has hit on something here.
I think we have a lot of believers running around with stress, sour faces and worry written all over their faces because we want an "easy" fix.
Nobody said living the Christian life was easy. Nobody said it would not be difficult. Salvation is free…discipleship cost.
There's an old saying that goes: "Everyone wants to go to heaven, but nobody wants to die."
The Christian version of that might go something like this: "Everyone wants to get out of hell, but few want to die to themselves."
I often here of Christians calling for revival in America again. As I read this book by Leonard Ravenhill, I think what we need is revival in the church again, or better yet, I need revival in my life.
I close with a song from one of my top three favorite Jesus music artists: Keith Green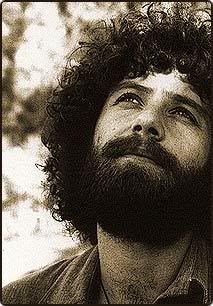 My Eyes Are Dry
by Keith Green
My eyes are dry, my faith is old,
My heart is hard, my prayers are cold,
And I know how I ought to be,
Alive to you, and dead to me.
Oh what can be done, for an old heart like mine,
Soften it up, with oil and wine.
The oil is You, Your Spirit of love,
Please wash me anew, in the wine of Your blood.
My eyes are dry, my faith is old,
My heart is hard, my prayers are cold,
And I know how I ought to be,
Alive to you, and dead to me.
Praying for revival.....for me,
Pastor Dave