Ok, I'm really trying to blog more often....so here goes.
I've been listening to some old christian music recently. Most of the new stuff just leaves me cold, so I've dug out some oldies, got them on cd, and put them in my ipod, and have been reaquaining myself to some good tunes. Lately I've been listening to an album called "Shake Me To Wake Me" by Steve Camp.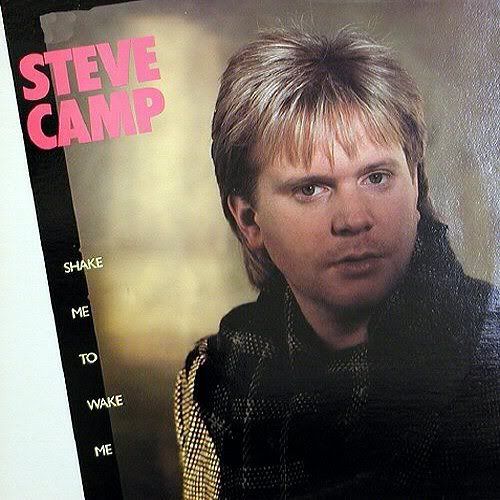 So the next few posts are going to be about the songs that have really been hitting home off of this classic album.
I want to start with the song, "Stranger To Your Holiness". I'm going to print the lyrics, and then add a comment or two.
Stranger To Holiness
Looks like the boy's in trouble again
Living much too close to the edge of sin
Now he finds himself where he should not have been
Oh God, why is Your peace so hard to find
And the answer to the questions that haunt my mind
Oh Lord, Your ways are not like mine
And it pounds like thunder within in my breast
All the anger of my humanness
And though I call You "Lord" I must confess
I'm a stranger to Your holiness, a stranger to Your holiness
Can we really be what we were meant to be
Jesus' people, living by the Spirit and living free
My heart longs to serve, but wanders so aimlessly
Oh Lord You deserve every part of me
Hear my cry of desperation as I see the wickedness of my ways
You alone are my salvation, and Lord I've learned this one thing to be true
Is that the closer I get to You, I see I'm a stranger (to Your holiness)
Don't wanna be no stranger, and it burns like a fire…
Wow.....too bad a blog cannot convey the passion and conviction that Steve puts into this song. I see myself all over these lyrics.
I want so bad to be a man of God, a man after God's own heart. But I know the sin that lives in me. I know the wickedness of my ways. More than anything else.....I want to live by the Spirit....but my flesh keeps getting in the way. My heart wanders....and like Steve sings, it wanders aimlessly....just everywhere but where it should be....focused on my Lord and Savior.
As the song ends, and the lyric "..and it burns like a fire...." strikes at the center of my heart. I want to stoke that fire...to turn it into a blazing inferno to be more and more like Jesus.
Ok, so there's that.
Pastor Dave