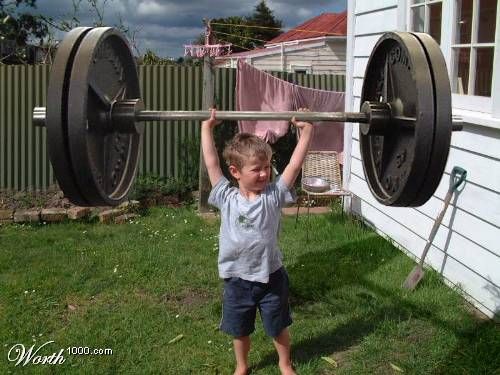 I have been working out a bit lately in order to lose weight and get in shape. I'm 53 years old and was about 80 pounds over weight (down to about 69 pounds over weight as I type this), and I felt that not only was I not being a good steward of the body that God has given me, but that I wanted to feel better, live longer and enjoy the life that God has given me more.
When I am at the gym, I see all sorts of people, all ages, sizes, shapes, colors...both males and females. I wonder how many of them are working as hard on their spiritual lives as they are on their physical lives. I wonder how many of them realize that the shape of their spiritual life is much more important than the physical shape they are in. After all, every one of them will one day die, not matter how great of shape they are in.
This came to my mind as I read 1 Timothy 4:7-8: "...train yourself to be godly. For physical training is of some value, but godliness has value for all things, holding promise for both the present life and the life to come." The word "train" there means "exersize". I wonder how many of have gotten spiritually flabby? We don't exersize our godliness...we don't train at being godly...we eat the wrong spiritual foods, or no spiritual foods at all, and then wonder why we get tired walking the God trail. It's no wonder we get winded serving the Lord when we spend more time with the tv or the video games than we do in the Word...and too many of us expect to get our entire spiritual nourishment from one hour on Sunday...the church is week because she has forgotten that she is in training.
Paul pursues this line of thought throughout this letter to Timothy. In chapter 4, verses 12-14 he tells Timothy, "...set an example for the believers in speech, in life, in love, in faith and in purity. Until I come, devote yourself to the public reading of Scripture, to preaching and to teaching. Do not neglect your gift, which was given you through a prophetic message when the body of elders laid their hands on you." Timothy (and all pastors and teachers, but really, all who claim the name of Christ) needed to set the example in his training. He needed to devote himself to the Scriptures, both privately, and as Paul says here, publicly as well. He was not to neglect the gift that he had. Thirty years ago I used to lift weights and play raquet ball several times a week. I was in good shape...but over time I began to neglect the gift that God has given me...the gift of this body (ok, you can stop laughing now...I realize it may not seem like much of a gift to you, but I'm kind of partial to it). In the same way, my salvation, my relationship with Jesus is a gift I have been given...I need to flex the spiritual muscles that God has given me...work it up and work it out a bit.
To continue this line of thinking Paul then tells Timothy in chapter 6, verses 11-12: "...pursue righteousness, godliness, faith, love, endurance and gentleness. Fight the good fight of the faith. Take hold of the eternal life to which you were called when you made your good confession in the presence of many witnesses." The word "pursue" conjours up images of a man running...and running fast. Straining to reach an object that is just ahead of him. One of the definitions of the word translated "pursue" is also "persecution". This gives the idea that the pursuing will be so intense, so all consuming that there will be pain and sacrifice involved.
The western church knows very little of pain and sacrifice when it comes to service. Oh, we know of pain, but not pain associated with service to the Lord and His church. We know of sacrifice, but not a sacrifice that could literally cost our lives. As a pastor of a church I see far to many people who claim the name of Christ, but see sacrifice as only for those "super-Christian-missionary-freaky" types. One hour a week sacrifice is about all they can muster up, and that only if they don't have anything better to do.
I wonder just how many of us will be able to say what Paul did to Timothy in 2 Timothy 4:7-8: "I have fought the good fight, I have finished the race, I have kept the faith. Now there is in store for me the crown of righteousness, which the Lord, the righteous Judge, will award to me on that day—and not only to me, but also to all who have longed for his appearing."
Are we truly fighting the good fight...or just shadow boxing? Will we finish the race, or poop out halfway through the last lap? Do we keep the faith...or drop it before we can pass it off to the next generation? What will be in store for us when we finally stand before Jesus?
I will close with the chorus from a song by Rick Cua. The song is called "Flex" from his album, "Wear Your Colors".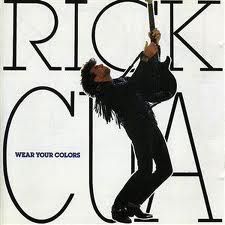 "FLEX"
"Flex. Use the power. Flex. You're not on your own."
"Flex. It's your hour. The flesh is weak, but the Spirit's strong."
Ok, time for some spiritual calisthenics.
Pastor Dave