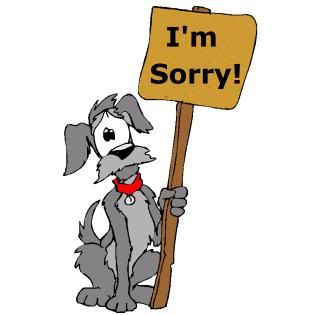 Ok, I am really, really, really, really sorry. If the picture of the sad dog with the "sorry" sign doesn't convince you, then I don't know what will.
In all seriousness, I am very sorry that waaaaay back in August I blogged about having a drawing to increase traffic on the blog...and then I dropped the ball big time.
But, I'm back, and here are the winners of the book drawing:
Valeri
Jesi
Dan
You will need to send me your mailing address so I can mail you the book. Send your address to my email: pastor_dave2004@yahoo.com, and let me know what book you want. The books will be given out as they are requested, so the best thing is to send me your first choice, second choice and then third choice.
The books available are:
"The Last Christian" by David Gregory (a novel of the future)
"Crave" by Chris Tomlinson (wanting so much more of God)
"A Tale Of Two Sons" by John macArthur (the inside story of a father, his sons, and shocking murder)
And now, because I feel really bad about all of this, I am going to offer another book giveaway.
Check this out:
Yes, I will be giving away a copy of the new book "Think" by John Piper.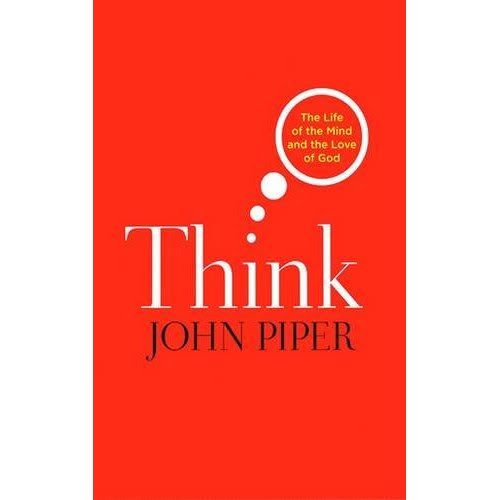 I will give this away on the first of December. All you have to do to be entered into this drawing is be a follower of the blog. That will get you one entry. After that....you will get another entry for every comment you leave. I promise, to blog more often...hopefully daily, and to not neglect the giveaway this time.
I'll be back sometime tomorrow with a new post.
Still following Jesus, one step at a time,
Pastor Dave